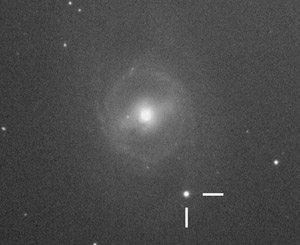 Supernova 2012aw: the pictures! | Bad Astronomy | Discover Magazine.
You all may know that I listen to Earth and Sky which begins the KNBA.org broadcast day.  Today, I was surprised to find out that ALL of the GOLD on earth is due to a very cool celestial event: The Supernova!
And Guess What?  A Supernova is visible in the sky right now.  Of course, it happened over 38 million years ago… or 28 million miles away.  It's ridiculous the time and distances we talk about here – Astronomical, namely.
Is it true that all gold comes from supernovas?  Will there be more gold on earth now?  Interesting questions, for sure.  Let me know what you think in the comments below.