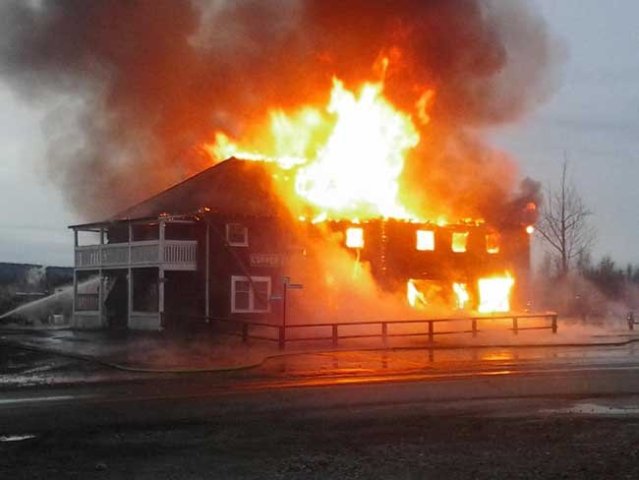 Farewell Copper Center Lodge – Photo: ADVrider.
ANCHORAGE, Alaska — Bad wiring is suspected of causing a fire that has destroyed one of Alaska's last historic roadhouses.
The Copper Center Lodge was destroyed Sunday in an early morning fire.
Owner Tom Huddleston told the Anchorage Daily News that the building is a total loss.
Huddleston says the lodge was one of the last of its kind in Alaska. He says it was considered the jewel of roadhouses. The cause of the fire is not yet known, but Huddleston suspects the lodge's wiring.
The original roadhouse on the site was built in 1896 and served gold miners. Huddleston says it was rebuilt after a 1928 fire. Huddleston's family had operated the lodge since 1948.
___
Information from: Anchorage Daily News, http://www.adn.com