Richard Villa of Saint Elias Alpine Guides:
First Ascents Expedition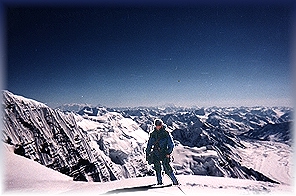 First Ascents Expedition - 14 Days

Alpine glow bathes the sharp ice ridges in the distance with pink light that fades into a deep azure blue over the summit of Mt. St. Elias. The soft light explodes into colors off of ice crystals kicked into the air by boots, as they make the last few steps onto the very top of a remote summit, a place never before stood upon by humans. The magic of the Wrangell and St. Elias Ranges are the myriad of unexplored peaks and glaciers. There are only a few exotic places left on this earth where a climber can experience the deep awe struck by exploring mountains no one has ever set foot on.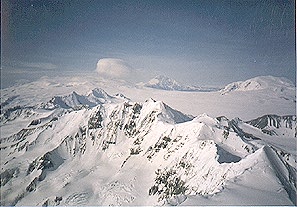 The first ascents expeditions are designed for climbers who want to weave exploration together with climbing, who want to climb in solitude and in true wilderness. These expeditions combine 4 days of training on the local Root Glacier where skills are learned, practiced and honed. A wheel/ski equipped plane then flies the group into a remote basin where numerous peaks are chosen for their difficulty, their ease, or simply their beauty.

Price: Custom
min of three people
Scheduled: Custom