Alaska's Copper River Valley The Nugget of Southcentral Alaska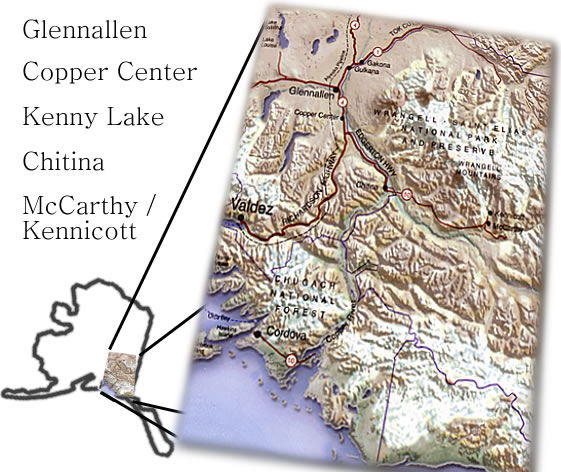 ---
For the best KING SALMON fishing in the world, the best HIKING, best HUNTING, best SIGHTSEEING, the best WILDLIFE, the best WIDE OPEN SPACES, the best GENUINE ALASKA, the best ROADHOUSES (real Alaska Roadhouses with their friendly service and Alaska-style down-home cookin'), the best of EVERYTHING for the Adventurer that doesn't have to led by the hand to enjoy life and the GREAT OUTDOORS!
If you have the taste for TRUE ALASKA ADVENTURE, and want to experience the great Alaskan hospitality and cuisine without a tour guide holding your hand every step of the way; then this is the place for you.
If you are not paying attention, and are on your way to the GREAT WHITE-WASHED ALASKA (Anchorage, Kenai, and the like), you may blast past this place on the highway and not even stop.
I recommend that you stop and ENJOY! The scenery, friendly down-home Alaskans are everywhere, wildlife abounds, and the lodges listed on this page are OUT OF THIS WORLD.
If you CAN enjoy the TRUE ALASKA ON YOUR OWN... YOU BETTER STOP HERE!
You won't regret it! Treat Your self... You deserve it!
Here's a MAP of the region from Tok to Valdez.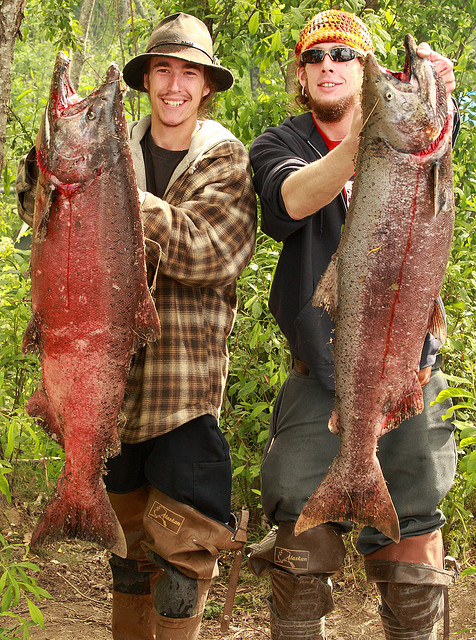 Lodging & Food
---
Summer Fun & Adventure